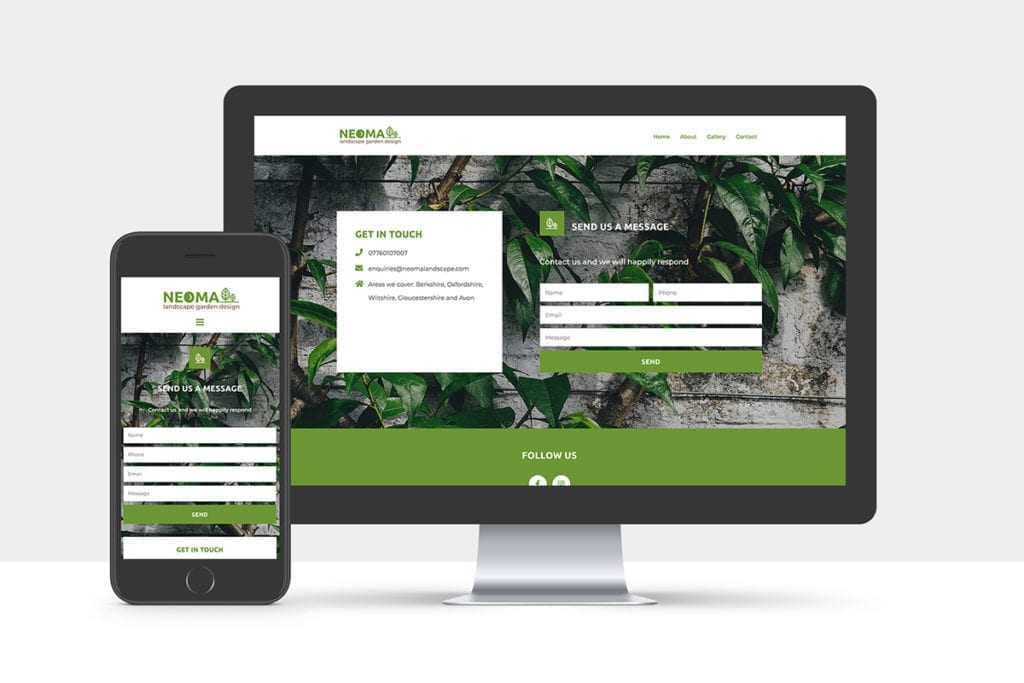 As a web design agency in Berkshire, we understand that a website needs to be current, attractive and creative as well as being user friendly. It needs to embody your brand and image, while also providing important information and details of your services. Combining all these elements is an area we specialise in for any business, any size, and to any budget.
PROFESSIONAL
Your website is your most powerful online marketing tool, it reflects your business visually and provides all the information your customer needs. A well designed website will make your business look professional and will generate more business
CUSTOMER EXPERIENCE
Ensure your customers have a good experience when they visit your website by providing a well designed layout and clear ease to use features. Through good planning and design on both desktop and mobile customers will be able to engage with your website more meaning happy customers
CONSISTANTCY
You may already have a great logo and brand but if this is not reflected in your website then it becomes inconsistent and weakens your brand and services. Brand consistency is key in reflecting you customer service and strengthens your business
Neoma Landscape are a family run business who were looking to launch their new venture with a clean professional look from the start. Creating a logo with visual impact that reflected the business was priority once designed the logo was used across all mediums providing a great way to build brand consistency for a new business . As a new business starting out, content for the website was limited and imagery was a challenge but by providing a strategy and plan and supporting Neoma through the process we were able to launch with beautiful  images. Future support will be to continue to grow the website alongside the business continually evolving their digital presence to reflect the projects they work on.
An already well established business, Kaleidoscope Concepts decided they needed  a revamp of their website as their business had migrated to now being used as a major selling tool when meeting potential clients. A fully responsive site that incorporates a lot of movement as well as the bright colours from the Kaleidoscope logo was used and an easier to use layout helped potential customers understand the services available
ARE YOU MOBILE OPTIMISED?
With 77% of adults owning a mobile and 85% of those adults thinking that a company's website when viewed on a mobile device should be as better than its desktop website, this puts a huge importance on your website being mobile optimised
Go to your website right now via your mobile phone and check how it looks and how it works!
Yes, If you have an existing website a website assessment review is the best place to start  understanding how to take your website to the next level. Whether you want to increase conversion of a product you are selling, or increase traffic to your website, having a full website assessment review can give you an understanding of what needs to be worked on to improve your website for your business. Think of it as an MOT for your website.
Yes, When looking to get into the web design there are loads of online resources and teacher lead courses to help with your education and it's definitely a good idea to have some basic knowledge.
If you are wanting to learn web design so you can manage your website yourself or to improve your business then we can offer tutorial sessions for all levels where we can teach you various  skills from basic updating of text or images to your website to adding promotions and creating e-commerce elements
It sets a great first impression of your business making it look credible and professional, this builds rapport and trust with your customers. 

A well designed site creates brand consistency which is so important when wanting to grow your business and retain customers. 

It aids your search engine optimisation strategy (seo google search ranking) allowing you to stand out amongst your competitors.

A website with good design reflects your customer service and the level of care you offer and provide. 

Your audience will have trust in their provider

Your competitors are doing it
Customer will always prefer to see something visually pleasing and smooth functioning than something dull and clumpy. And with social media so important in today's digital marketing world that people forget how important a website can be. It is your most powerful online tool to boost your business.
Every one of your customers has a mobile in their pocket, which means websites need to be mobile responsive. Responsive design is how your website functions on a mobile device. Is the text displaying correctly or are the images the right size? You need to ensure your customers are having a positive mobile experience to keep them engaged and encourage them to return to your site in the future. Having a web assessment review will provide you with what changes can enhance your website for your customers.
Web design services cover a range or topics – here are some of the services we offer for your website:
Existing website review – Analysing your existing website and feeding back constructive improvements

Build a new website

Redesign existing website

Maintaining your existing website – updating text images, SEO.

Helping your website rank higher on google search terms.

Monthly blogging to support your SEO strategy.

Reviewing your websites data and analytics and reporting back with supportive suggestions
There is a wealth of design and more specifically web design companies out there. How to choose the best one can be a complete maze. Ask yourself what is most important to you? 
Is it cost, ease, creativity or the design? Web design can be a big investment no matter the size of your company. We will happily have a chat with you over a coffee or over the phone to help you on your path and working working your budget and timeline.